Latest News
UP COMING - The Airwolf Experience - Only £115.00 per person - Your flight will last approximately 15 minutes in the well known Bell 222 helicopter from the popular TV series 'Airwolf'. Please call Ellen for more information on 01843 825 222!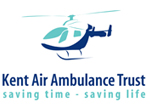 Sky Charter Helicopters are helping Kent Air Ambulance promote their 20th year anniversary 'Cycle Cuba Campaign'.
James Heming flies with Sky Charter UK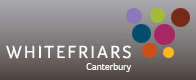 Action Stations - Aviation Tours With A Plane Difference - Platinum Tour - including the Wings over Dover experience - flying with a Spitfire! Take an aerial tour of Battle of Britain country, and see sights and locations significant to the aerial battles of 1940. Experience the remarkable sight and sound of a Spitfire wheeling around, as you fly along the White Cliffs of Dover. Enjoy lunch at the luxurious Walletts Court Hotel, set in the rolling downs, in view of the South Foreland Lighthouse.
Now available... Heli-dining and Heli-spa at Wallett's Court Luxury Hotel, Restaurant and Spa.
We now have a City Of London Helicopter Tours web site with online booking!
Have you seen our new Jet Charter page?
We have also started some exciting tours!
See our Gift Vouchers page for fantastic offers and give that loved one a special present!
---
Events Calendar
2010
January | February | March | April | May | June | July | August | September | October | November | December