Tours
Why not treat yourself or that person who has everything to a very unique experience?
Try one of exclusive helicopter tours and experience views that you would never imagine possible.
Call our Tours booking line Monday - Friday, 9am - 5pm on 08455 191561 and ask for Ellen, who will be delighted to help with any questions or advise on any tailor made packages to suit your requirements.
PS. Don't forget your camera!
Our London Tours are taken from a site we use in Essex, called Damyns Hall, we are on the Thames in 5 minutes and fly over all the popular sites of London including the Canary Wharf, 02 Arena, HMS Belfast, London Bridge, Millenium Wheel, Houses of Parliament and Buckingham Palace. It is easily accessible by road and has facilities for food and drink. Our price for this is £99.00 per person.
---
Manston Tours
Our 5 minute flights, called the Local Tour, you will take in local views of the area with a pass over Reculver Towers and the beach. The price for this is £40.00 per person.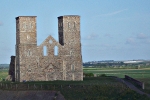 Our 10 minute flight, called the Deal Tour, will go out onto the coast, down to Sandwich, Deal before turning inland for Manston. The price for this is £60.00 per person.
The 15 minute flight, called the Oyster Tour, will pass Reculver, Herne Bay, Whitstable Oyster Beds, the Isle of Sheppy and return to Manston. The price for this is £95.00 per person.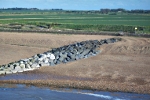 A 20 minute flight of the local area called the Canterbury Tour, takes off from Manston, goes to Canterbury, takes in the Cathedral, the city walls, St Augustine ruins and returns to Manston, the price for this £115.00 per person.
A 30 minute flight called Hell Fire Corner (relating to the WW2), this flight goes from Manston, Sandwich, Deal, Dover Castle and the corner past Dover overlooking the Port and the Channel. The price for this is £125.00 per person.
For any of the flights, the normal booking method can be carried out by email, phone or fax, we open new booking day's as the next planned ones are filled, or we can open new day's if you require one. We own our own helicopters and they are kept at our facility in Manston, giving us greater reliability. All the prices above are inclusive of VAT.
Call us now on our quote line open 24 hours a day on 08455 191561 or email
---
The Sky Charter London Experience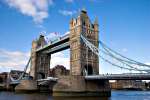 Most people would have visited our capital city once or twice in their life time, maybe taken the sightseeing bus, a London Taxi ride or even a Thames Boat tour.
Did you see everything?
Book now and see London, the only way from 1000 feet in one of our Luxury helicopters.
Depart from our purpose built check in lounge at Damyns Hall Aerodrome*, sit back and relax as one of our pilots will fly you over some of the most incredible panoramic views of sights such as Canary Wharf, the Millennium Dome, the O2 Arena, Tower Bridge, HMS Belfast, London Eye, St Paul's Cathedral, the Houses Of Parliament and of course Buckingham Palace.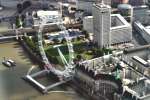 During the tour you will receive a full commentary from your pilot.
The London Helicopter Tour is a superb gift for Birthdays, Anniversaries, Mother / Father's Day and Christmas but why wait? Treat yourself.
PS: Don't forget your camera!
Prices: Adults £99 per person. Children & OAP's £99 per person or pre book a party of 4 passengers or more and receive a 10% discount. (All prices are inclusive of VAT).
To book a London Tour visit our secure online ordering page or call Ellen on 08455 191561
* Damyns Hall Aerodrome
Aveley Road
Upminster
Essex
RM14 2TN
---
The Sky Charter "Lunch in Le Touquet" France
Don't forget your passport!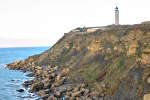 Take off from the Helicopter Centre in one of our VIP twin engine helicopters and be flown first to the Goodwin Sands to see some very rare sights, Ship wrecks and Seals, (depending on tide times). Then across the English Channel to the nearest point to the UK, Cap Gris Nez and see the lonely light house standing at the forefront of France. Follow the coast line over the golden beaches of Boulogne and land at Le Touquet Airport. Our pilot will wait for 2 hours whilst you take a short taxi ride in to Le Touquet and experience some of there finest restaurants and bars.
Longer times can be arranged in Le Touquet at your request. Prices do not include the cost of lunch, drinks or taxi fairs.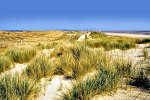 This flight is per aircraft and each helicopter can accommodate up to five passengers.
Per aircraft £2095 plus VAT.
Call us now on our quote line open 24 hours a day on 08455 191561 or email