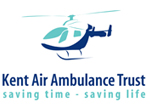 Sky Charter Helicopters are helping Kent Air Ambulance promote their 20th year anniversary 'Cycle Cuba Campaign'.
Action Stations - Aviation Tours With A Plane Difference - Platinum Tour - including the Wings over Dover experience - flying with a Spitfire! Take an aerial tour of Battle of Britain country, and see sights and locations significant to the aerial battles of 1940. Experience the remarkable sight and sound of a Spitfire wheeling around, as you fly along the White Cliffs of Dover. Enjoy lunch at the luxurious Walletts Court Hotel, set in the rolling downs, in view of the South Foreland Lighthouse.
City Of London Helicopter Tours
London Music Agency - Providing high quality professional entertainment for over 38 years.
Ferrai VIP - Arrive in style.